Hand-block printing is one of mankind's most ancient forms of textile embellishment, whose roots in India can be traced back to the Harrapan Civilization as early as 2000 BCE. Throughout the centuries, different regions in India developed their own specific practices, techniques, and motifs, as demand for these fabrics rose among all strata of society, from members of court to peasants.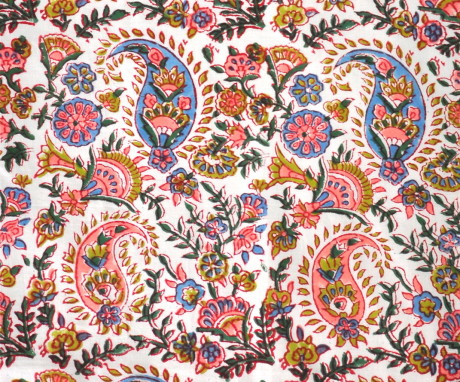 Printing is done with wooden blocks, usually made from teakwood, which are hand carved into simple or intricate designs, often depicting floral and animal motifs as well as geometric patterns. Newly carved blocks are soaked in oil to soften the grain.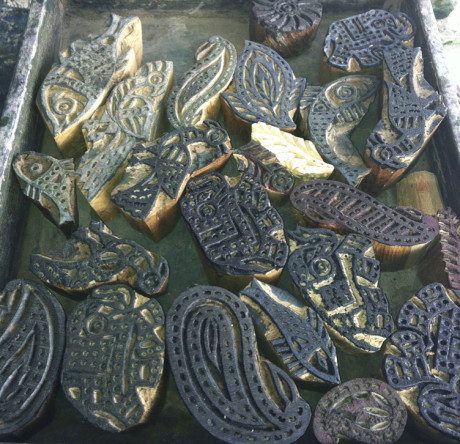 Bleached cotton voile that has been pre-washed to rid it of starch is the fabric generally used for block printing. The fabric is stretched and secured over the printing table and the blocks are dipped in dye and then imprinted on the fabric. This process is repeated with different colors and shapes to create the depth of detail desired in the designs.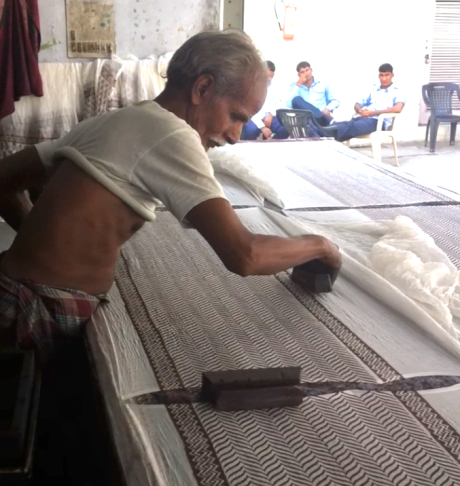 Once finished, the fabric is hung in the sun to dry, and then steamed to fix the dyes in place permanently.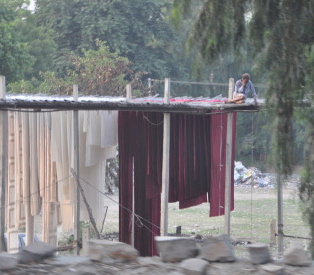 As the technology behind dyeing and printing became more advanced, so too did the craftmans' designs become more intricate and layered. India continues to be one of the largest producers and exporters of hand-blocked cottons in the world, and despite our modern times, these skills, passed down from generation to generation, have undergone little change in the original techniques and tools. 
Be it a complex pattern or a simple floral, part of the charm of hand-blocked cottons are their characteristic imperfections – the hand of the craftsperson versus the perfection of a machine.