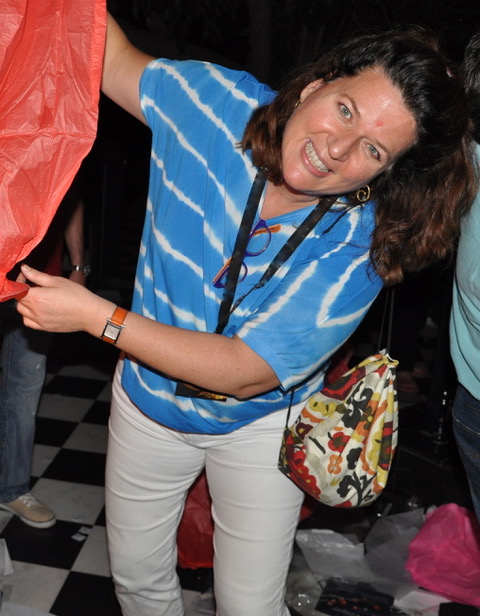 About Us
YESNESS is a small female-run, design company based in Chicago. Founder Bernadette Demisay is an artist with a life-long interest in good design and aesthetics and a values-driven business approach.
We travel to India to select one-of-a-kind textiles that we then hand cut and sew in Chicago into drawstring backpacks, cross-body duffels, and small zippered bags, following our aesthetic of marrying smart, minimalist design with colorful and hand-stitched textiles.
Our Crossbody Duffel Bags are our own original design and were born out of necessity. A yoga practitioner herself, Bernadette was frustrated by typical cylinder-shaped mat bags that don't have room to carry anything else, leaving her stuck schlepping another bag, or juggling phone, keys, and wallet. So she designed the bag she needed to carry everything conveniently, and packed it with smart features she could not find anywhere, like a water resistant inner pocket for wet clothes and a cell phone pocket on the strap. She wanted this bag to multi-task, so we made it roomy enough to carry a tennis racket or beach mat plus other essentials needed for the gym, beach, pool, or weekend getaway.
YESNESS is values-driven company and is committed to fair wages and working conditions, which is why we manufacture in the US, in Chicago. We sleep better at night knowing that the people who sew our bags have good working conditions and decent pay! And it's important to us that we keep the manufacturing industry alive in the US, instead of outsourcing abroad.
Along those lines, we also believe in creative re-purposing of existing textiles, such as the Kantha quilts we use for our bags. These are all vintage, hand-sewn quilts that get a second life in our bags, and we use all the small left-over pieces to make our small bags, creating as little waste as possible.